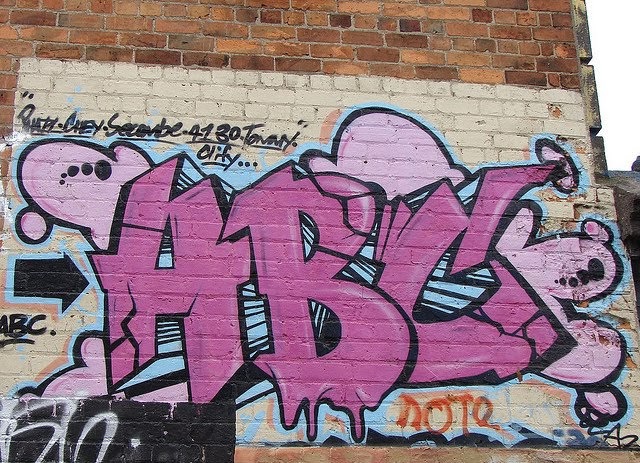 Looking For A Company That Can Remove Graffiti Quickly?
214 Pressure Washing offers graffiti removal services throughout the Dallas-Fort Worth Metroplex and all areas within a 75-mile radius from our shop. Graffiti is a large problem for business owners, especially in cities like Dallas and Fort Worth. As a business owner, you spend a great deal of time and money making sure your property looks appealing and safe. Graffiti undermines that investment and makes your property look run-down or unsafe. For this reason, our graffiti removal service provides trained professionals to keep your property looking refreshed, bringing back its curb appeal. Contact us and we'll take care of the problem effectively and efficiently in a timely manner to get your property back to its original state.
Dealing With Graffiti Artists And Taggers
Pressure washing is the quickest and most effective way to remove graffiti. 214 Pressure Washing employs trained professionals to remove graffiti from surfaces using heated pressure washing. Heated pressure washing is especially effective at removing spray paint and other pigments used to create graffiti without harming or damaging the surface behind it.
Questions About Removing Graffiti
How fast should graffiti be removed?
Graffiti should be removed as soon as possible to ensure more graffiti will not appear. Surfaces that already have graffiti on them invite others to add to it, suggesting that no one is paying attention and that there will be no consequences for the continued vandalism. It is also important to get rid of graffiti as soon as it appears because it reduces the amount of time it takes to remove it. The newer it is, the easier it is to wash off.
What are the overall benefits of using a pressure washer to remove graffiti?
Pressure washing is the safest way to remove graffiti and will not harm the affected surface as opposed to harsh chemicals. Chemicals can be too strong for some surfaces depending on what they're composed of, like plastic and vinyl.
Want to know more about our pressure washing service?
Visit our FAQs page to get more of your pressure washing questions answered.
Get a Free Pressure Washing Estimate and Hire Us Today
If you're dealing with unwanted graffiti and need it removed fast, 214 Pressure Washing's trained professionals will have it removed in a timely manner, restoring your property without any damage. If you're in the Dallas-Fort Worth Metroplex contact us today to get your property looking the way it should. Contact us today to get your free pressure washing estimate and let us know how we can help you!