Remove Tannin Stains from Leaves and Tree Debris
Are there pecan, acorn, or sweet gum trees leaving annoying stains all over your outdoor surfaces? These are called tannin stains, and they occur when organic matter, such as leaves and debris, breaks down and releases tannins onto surfaces such as concrete, brick, and stone.
Unfortunately, these stains can't be removed by pressure washing alone. However, at 214 Pressure Washing, we offer a pressure washing service with the right cleaning combination to remove these unsightly stains from your property. Our professional crew utilizes high-pressure jets of water to blast away the tannin stains without damaging the surface or environment. We'll get your outdoor area looking brand new.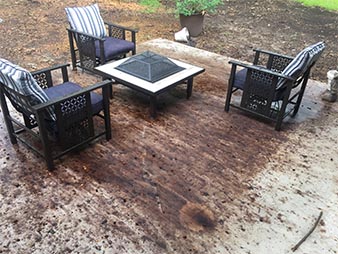 Safe & Effective Tannin Stain Removal
Tannin stains are particularly noticeable, given their dark color, and tend to make the whole area look dirty. Our pressure washing service is designed to effectively remove tannin stains while being safe to use on all surfaces, including wood, stucco, brick, and concrete. We use specialized nozzles and attachments to ensure that the pressure is appropriate for the surface being cleaned and that the tannin stains are removed without causing any damage.
In addition to our washing service, we also offer an effective stain-removal solution. We use specially formulated solutions designed to break down the tannins and eliminate their staining effects on your home or business. Our solutions are safe and won't harm your surfaces.
Why Removing Tannin Stains is so Important
The importance of removing these specific stains cannot be overstated. Tannins can be a major source of discoloration on outdoor surfaces and can be difficult to remove with traditional cleaning methods.
Additionally, pressure washing can remove tannin fast and help protect the surface from future staining and discoloration, as the high-pressure water stream can also help remove dirt and other contaminants that can lead to staining. It can also help keep outdoor surfaces looking clean and new for longer, reducing the need for costly replacement or repairs.
Check Out All of Our Residential & Commercial
Pressure Washing Services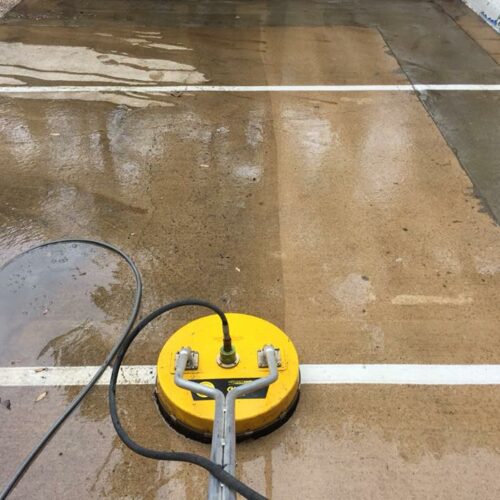 Tannin Stain Removal Experts