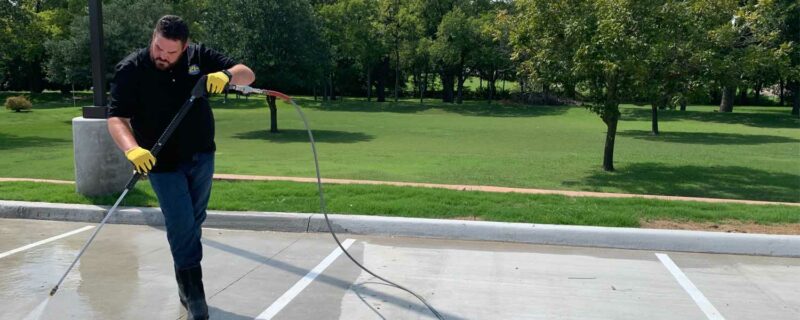 Commercial & Residential Pressure Washing
We are pros at restoring all exterior surfaces!
214-702-4436
get a quick quote
Dallas Pressure Washing Experts
214-702-4436
Get started now
Best Pressure Washing In Dallas, TX
214 Pressure Washing is a Dallas, TX based power washing company experienced in cleaning and restoring all types of exterior surfaces found on and around residences, retail shopping strips, hospitals, medical buildings, construction sites and commercial businesses throughout the Dallas-Fort Worth Metroplex. If you have a commercial or residential pressure washing need, we have a wash solution for you. We pride ourselves on being able to handle all types of exterior cleaning projects ranging from a simple residential driveway to a 200,000 sq ft parking lot. If you are in need of pressure washing service and desire professional results, look no further. We are a locally owned, owner-operator company. Ready to get started? Call Us Today or Click Here for a fast, no hassle, no pressure cleaning quote.
WHY CHOOSE 214 PRESSURE WASHING?
214 Pressure Washing is the industry leader in the Dallas-Fort Worth Metroplex when it comes to providing professional pressure washing.  Not all pressure washing providers are the same and there is a huge difference in results when you compare results from a DIY pressure washing service with the results of a true professional pressure washing company like 214 Pressure Washing.  When you hire 214 Pressure Washing for your exterior cleaning needs you are getting a professional, dependable and insured company that is committed to getting the best results possible for our customers.  Below is a quick list of why you should choose us for your exterior cleaning projects:
1.  Insured Up To $2 Million
2.  Commercial Grade Equipment
3.  Hot & Cold Water Washing Capabilities
4.  High & Low Pressure Washing Capabilities
5.  Expert Cleaning Detergent Knowledge
6.  Ability To Wash Multilevel Structures
7.  After Hours Service Availability  
8.  Industry Leading Results   
DFW'S LEADER IN EXTERIOR CLEANING
214 Pressure Washing has the equipment, knowledge and experience to restore all your exterior surfaces.  When hiring a company or individual to clean you exterior surfaces make sure they are properly equipped, knowledgeable and experienced to handle the scope of work.  We find surfaces damaged all the time by previous service providers that was 100% avoidable if the right company had been selected from the start.  Not all pressure washing service providers are the same and not all pressure washing equipment has the same capabilities.  Save yourself from potential frustration and damaged surfaces and give us a call today to restore your exterior surfaces properly.