The image of your restaurant business includes its cleanliness, hence the immense value of pressure washing. Dirty exteriors can easily repel valuable customers. At 214 Pressure Washing, we provide cleaning services that make your business look good. Your restaurant will stand out and depict the outlook of a well-managed and safe place to eat. Let's see some of the best tips to consider in using a pressure washing service for your restaurant.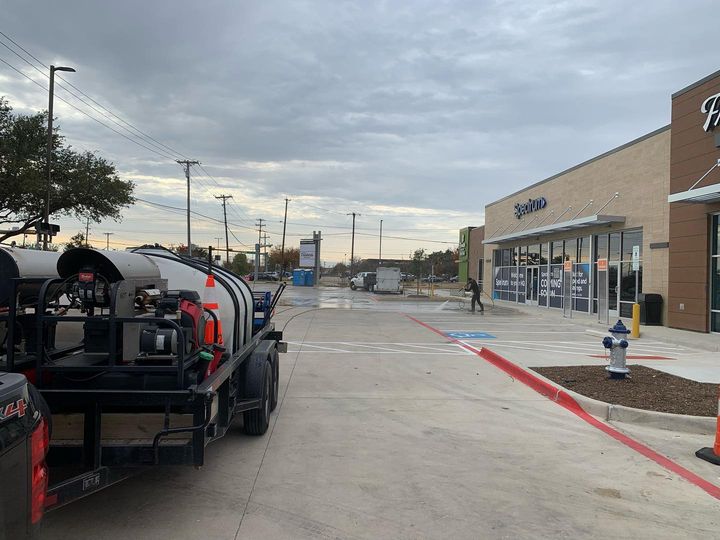 PRESSURE WASHING YOUR RESTAURANT EXTERIOR IS IMPORTANT
Most customers get to know about restaurants when they are passing by. The customers observe the exterior and make an initial judgment about the restaurants. A dirty and muddy exterior could hardly attract their attention or lead them to find more about your restaurant. A clean exterior indicates good and attentive people working at your business. Such judgments happen on a daily and more frequent basis. Therefore, pressure washing your entrances, sidewalks, parking lots, or dumpster areas will help boost the chances of getting and keeping customers.
 
USE THE SERVICES OF AN EXPERIENCED WASHING COMPANY
When looking at pressure washing services for your business, consider whether the services are reliable and reputable. The firm or business that offers you pressure washing services should be well-established in your area. For example, 214 Pressure Washing is well-known and established in the Dallas-Fort Worth Metroplex area. The successful relationships we have with our clients prove that we mean business. Experience makes us stand out too. Therefore, using the services of a reputable and experienced firm will help get the best exterior restaurant cleaning results.
Contact us at any time! Click here to view the areas we serve around the Dallas-Fort Worth Metroplex. Feel free to share any unique or special pressure washing needs or requirements you may have. We are in the business of making your business look good, and we look forward to establishing a thriving relationship with restaurants that value their outlook.