Summer is on its way, and that means more shoppers congregating in downtown areas and recreational shopping centers. Make sure your business is one of the most popular destinations this summer by making your building's exterior fresh and inviting. Here is how to do it: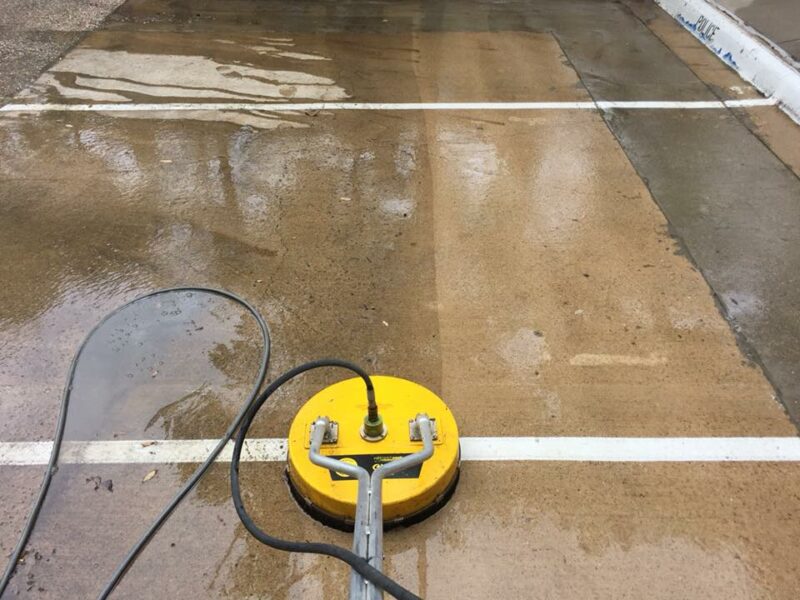 Pressure Wash Building Exteriors
Building exterior surfaces attract dirt, mold, mildew and environmental fallout. If you leave your surfaces soiled for extended times, the damage can require extensive repair. We can pressure wash stucco, cast stone, brick, stone, metal siding and other surfaces on exteriors of buildings around town. If your building needs a professional wash then give us a call. We use low pressure with high flow in most cases to protect delicate surfaces. We can also power wash multilevel structures requiring a boom lift.
Clean the front concrete pathways.
Concrete gets a bit dingy during winter and spring. Water runoff from snow and storms falls down your building's downspouts and the dirt can seep into the surrounding concrete. Early blooms and decaying leaves from last year form deep-set stains, even if your landscaping service quickly removes the plant debris. Make your store look more welcoming by having a freshly cleaned walkway. Shoppers are more likely to visit new shops that look clean and inviting, and that impression starts with your store's exterior.
Power washing doesn't just scour off the top layers of dirt on your building's exterior. It removes deep-set stains and can get the surfaces ready for new paint, stain, and renovations. Go to 214 Pressure Wash to start your appointment and be ready for summer.