If you've ever pressure-washed a house before, you know there's only one easy option for your water: tepid or cold water from the exterior water outlet. Heating the water is an extra step you might not have had the tools for. With many pressure washing companies, you'll come across the same constraint: they don't have the tools or the time to pressure wash with heated water. But when your building gets washed with cold water, it gets less clean. Here are three reasons to switch to a company that can also pressure wash with heated water: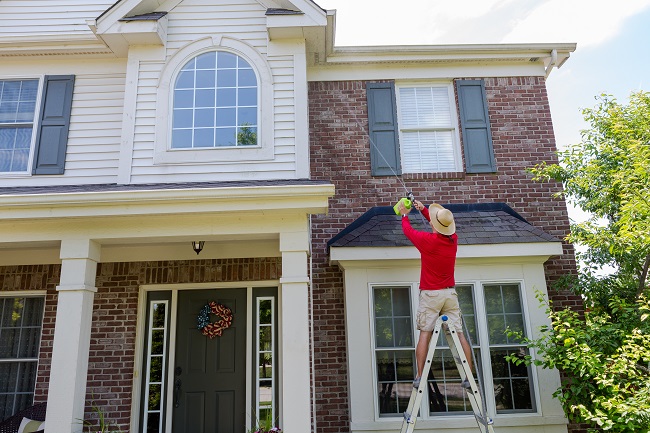 1. Heat cuts through grease and oil better.
Soap and water aren't enough to cut through oils. Even if your home is off the main road in the middle of a neighborhood, the dirt that's gradually built up on your house includes traces of grease and oil from air pollution. But hot water provides enough agitation and power to strip through the buildup without damaging the underlying surface.
2. They can get the job done faster.
Professional pressure washing services that use hot water pressure washing know how to take advantage of the extra power hot water provides. They can clean your driveway or your home's whole exterior in a fraction of the time of cold water pressure washing. If you're getting your house ready for out-of-town guests or an open house, that saved time matters.
3. Hot water pressure washing uses fewer chemicals.
If you want to go green, go to a company that uses hot water. Heated water can cut through grease, dirt, and chemicals with less soap than cold water processes need. That's better for the environment in general and for lowering your home's potential toxicity. It's also easier on your plants, which can recover from exposure to hot water a lot easier than from exposure to cleaning chemicals.
Go to 214 Pressure Washing to see what other services we can offer for a quick, all-in-one clean.