Do you have unsightly dirt and grime now that the winter is over? Snow collects dust from the atmosphere and when the snow melts it can leave dust on your car, home, and storage shed. When the dust settles, how do you plan to clean up behind the melted snow?  Pressure washing is a great way to virtually transform surfaces into a clean, tidy space again. Best of all, removing dirt also has health benefits. Keep reading more details below to find out why a professional routine pressure washing maintenance packages from 214 Pressure Washing are right for you.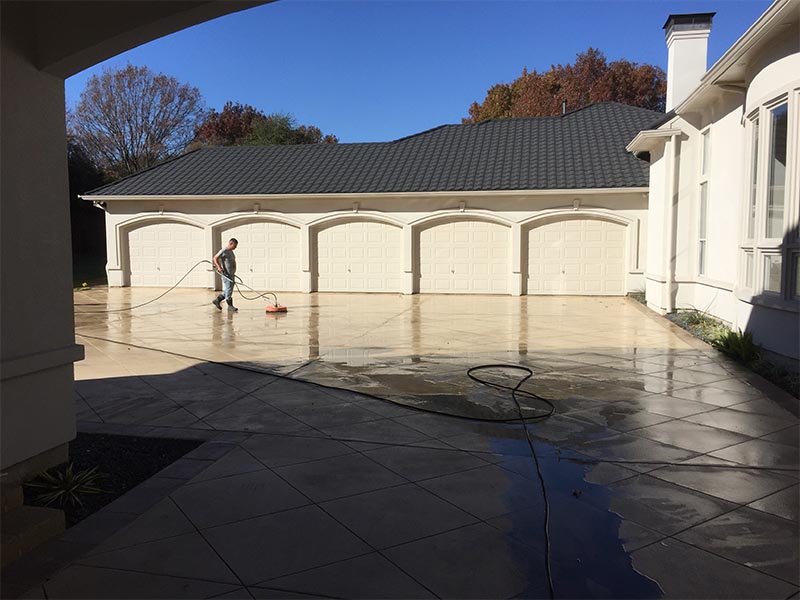 Do I Really Need A Routine Pressure Washing Maintenance Package?
1. Save Money
Skimping on routine maintenance can cost you big-time later on! Routine pressure washing maintenance lets you keep a watchful eye of the condition of your surface areas. Instead of hiring a pressure washer when the dirt, mold, grime, etc. has accumulated (e.g. potentially costing more), routine pressure washing can ensure your cleanliness all year round.
2. Health & Safety
Pressure washing is a cleaning hack that's healthy and keeps you and your home occupants safe. Your home can harbor pollutants that can impact your health. However, routine pressure washing maintenance can reduce allergens on the inside and outside of your home. An expert pressure washer can deliver routine maintenance that reaches the cracks and crevices that harbor harmful pollutants including mold, mildew, pollen, and more to maintain or improve your health.
3. Increased Value
The value of your home is based on upkeep, but also its appearance. Professional routine pressure washing maintenance will ensure the cleanliness of your home throughout the year. If you're planning to sell your home, regular pressure washing provides one less task in preparation for closing on a deal.
At 214 Pressure Washing, we have proudly served Dallas, TX and surrounding areas for over 20+ years. Our professionals have extensive expertise in the following:
concrete
graffiti removal
commercial
low pressure washing
Why DIY? We provide state-of-the-art equipment that delivers professional results. Our customers can choose from low or high pressure washing with expert cleaning detergent. Don't delay, contact us at 214 Pressure Washing today!
We pride ourselves in being the experts of clean.