When it comes to maintaining the cleanliness and overall appearance of your property, pressure washing can work wonders. Whether it's your home's exterior, deck, patio, or driveway, a reliable pressure washing service can help restore its beauty. However, not all pressure washing services are created equal. To ensure you hire a reputable and reliable company, like 214 Pressure Washing, it's essential to ask the right questions and consider some important factors. In this article, we will guide you through the process of choosing a trustworthy pressure washing service provider.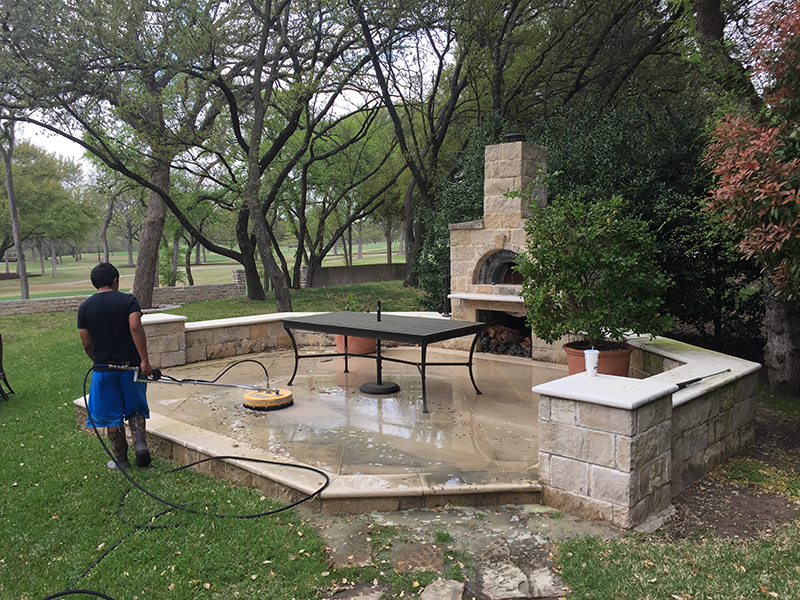 1. Qualifications and Experience:
First and foremost, inquire about the company's qualifications and experience in the pressure washing industry. Look for a service provider that has a proven track record of successfully completing projects similar to yours. A reputable company will gladly provide references or examples of their previous work.
2. Licensing and Insurance:
Ensure the pressure washing company you choose is fully licensed and insured. Operating without proper licensing and insurance not only reflects poorly on their professionalism, but it also leaves you liable for any accidents or damages that may occur during the process. Request proof of insurance and verify its validity to give you peace of mind.
3. Equipment and Techniques:
Ask about the type of equipment and techniques the company employs. Reliable pressure washing services invest in state-of-the-art equipment and ensure their team is well-trained in the latest cleaning techniques. The use of proper equipment and techniques ensures effective and safe cleaning without causing any harm to your property.
4. Cleaning Solutions and Eco-Friendliness:
Inquire about the cleaning solutions the pressure washing company utilizes. Eco-friendly products are not only better for the environment, but they are also safer for your family, pets, and plants. A reliable pressure washing service will offer options that are both effective and environmentally friendly. Be sure to discuss your preferences with the service provider during the initial consultation.
5. Pricing and Transparency:
Transparency in pricing is vital when choosing a pressure washing service. Avoid companies that provide vague or hidden costs. A reputable service provider will offer a free estimate and breakdown of the total cost, ensuring there are no surprises along the way. Consider getting quotes from multiple companies to compare prices and services offered before making a decision.
6. Reviews and Testimonials:
Take advantage of online resources such as review websites, social media platforms, and the company's website to research customer reviews and testimonials. Positive reviews reflect the company's commitment to quality service and customer satisfaction. Explore their website for case studies or before-and-after pictures, which can further demonstrate the expertise and effectiveness of their pressure washing services.
7. Customer Service and Guarantees:
Excellent customer service is a hallmark of a reliable pressure washing service. From your initial inquiry to the completion of the project, the company's representatives should be responsive, attentive, and knowledgeable. Additionally, inquire about any guarantees or warranties provided for their work. A reputable company will stand behind their services and offer to rectify any issues that may arise.
Investing in a reliable pressure washing service is essential to protect and enhance the appearance of your property. By asking the right questions and considering factors such as qualifications, licensing, equipment, eco-friendliness, pricing, reviews, and customer service, you can confidently choose the right pressure washing service provider for your needs. Remember, a reliable company will prioritize your satisfaction and ensure your property shines like new after their service. Contact us today for more information!