Scheduling a washing for your roof can make your home look like a whole new building. While roofing isn't "pressure" washed so much as it is cleaned through a soft washing procedure, it can still have just as dramatic an effect. This soft washing process uses non-toxic detergent to gently clean the shingles without any risk of damage to them. Yet, while the results are pretty dramatic, they do no last. Over time, your roof will be continuously exposed to the elements and will grow dirty again. So how often do you need to have your roof cleaned to maintain these great results?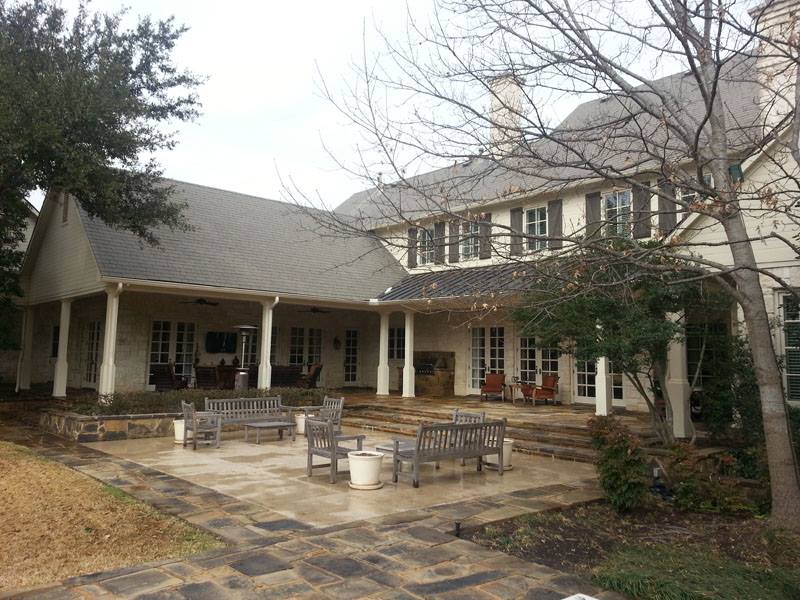 While pressure washing your roof can have longevity benefits, it is typically done just for the cosmetic appearance of your home. As such, there is no real schedule for it. On average, many choose to have their home cleaned every three years in order to maintain a beautiful appearance, but this is ultimately something for each homeowner to decide.
What is more important than the amount of time is how your roof looks. Is it manifesting black or green spots that are tainting its otherwise perfect appearance? Well, these spots will only grow. A cleaning can take care of them quickly and if done when they are small enough, will likely slow them from coming back. This could mean you need a roof pressure washing appointment every year for a few years, then you may notice a slow in the need to have your roof cleaned.
Typically, you may see an increase in need to have your roof cleaned during particularly wet years. During particularly stormy years, roofing will have more water exposure and manifest black spots more quickly.
Do you have a roof that needs cleaned? We can help. Contact us today to see what 214 Pressure Washing can do to help get your home and business looking beautiful again.