The exterior of your restaurant is a direct reflection of your company's attention to quality. When hungry customers are searching for their next meal, a clean and inviting exterior is a great way to attract these potential customers. By investing in a detail-oriented power washing, your company will stand out from the rest and take on a professional aesthetic that promotes your commitment to customer-focused service.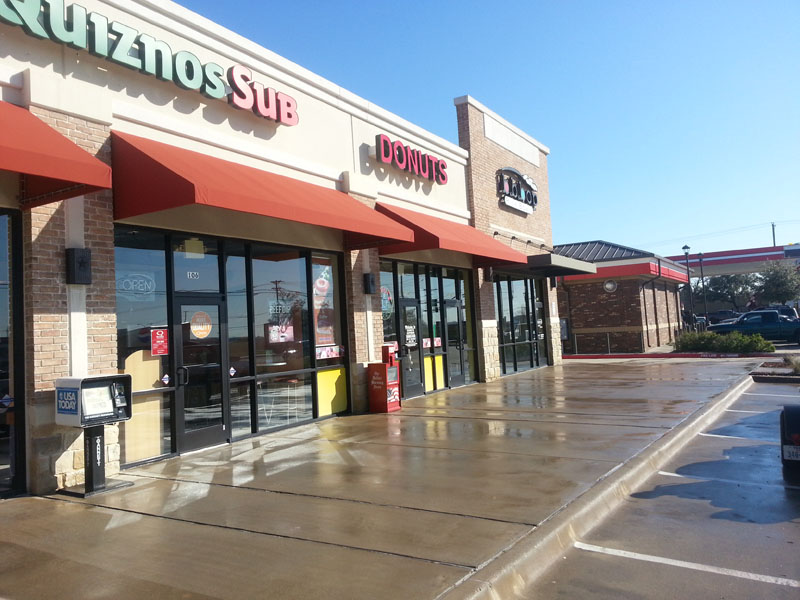 Appearances Matter in Today's Business World
The look and feel of your establishment is as important as the quality of food you serve. Customers take notice when a property is well-maintained, and often base their buying decisions solely on how a place looks. Even with a sparkling clean kitchen and dining area, you may be missing out on potential sales simply because your building's exterior doesn't stack up to your restaurant's quality.
Comprehensive power washing is one of the best ways to upgrade the exterior with a minimal investment. With cost-effective power washing, everything from years of buildup on the sides of buildings, to unsightly grease on dumpsters can easily be removed. Using pressure-adjusted washers, our company can safely clean a variety of surfaces, such as:
Parking Lots
Commercial Buildings
Sidewalks
Porches & Patios
Dumpsters
& More…
Safe & Effective Restaurant Pressure Washing
Our priority is the safe washing of your valuable property. With years of experience in the pressure washing business, we have extensive expertise working with nearly every variety of surface imaginable. Since we can adjust our pressure settings on the fly, we can safely and effectively remove everything from the grime on sensitive siding, to the toughest of graffiti sprayed onto brick.
We bring our fully adaptable pressure washing services directly to you. With our stand-alone pressure washing trucks, there's no need for water hookups or complicated setups; just fast, reliable, and effective cleaning designed to make your business shine.
If you'd like to schedule a professional restaurant power washing, feel free to contact us for a complimentary consultation today!