You may not notice the details on the exterior of retail strips, but customers do every day. Over time, businesses appear worn down due to mold build-up, dirty windows that appear older but are actually not long ago put in, and can even develop a disease from bird droppings. Pressure washing outside retail strips can benefit tenants and relieve eyesores for incoming customers.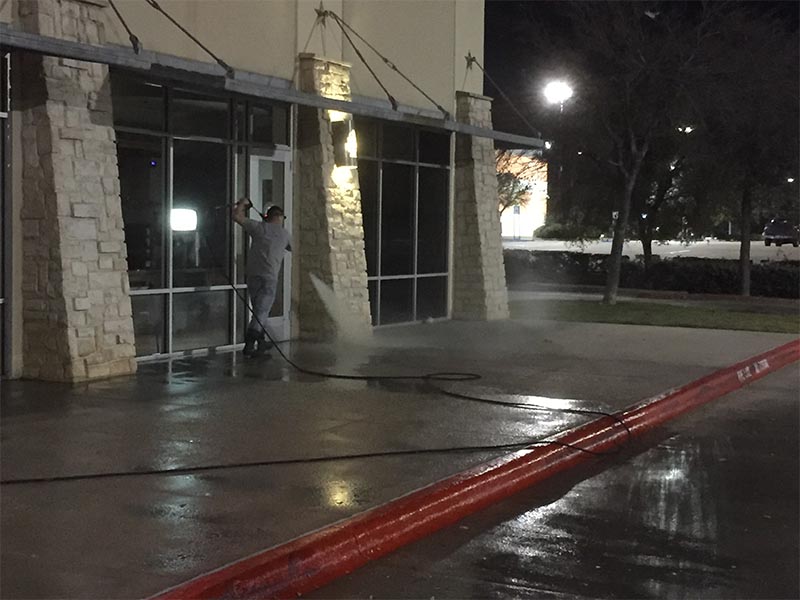 Mold or Fungi
Mold and/or Fungi will build up continuously as a result of excessive water not dried properly. What exactly is mold? Mold is actually another term for fungi, which are organisms that thrive from spoiled foods or bacteria forming colonies. They have spores that release unpleasant fumes into the air and will drive away clients who have allergies. Discoloration on buildings due to molding can conclude in losing business. Addressing toxic molds provides understanding the following health guidelines.
Windows
Cleaning windows twice a year is recommended. Increase business by efficiently removing dirt and grime from windows that can permanently damage the glass. Glass is versatile and able to withstand any weather. Harsh weather can wear down the appearance and block any sunlight from shiny into the retail strips. Pressure washing will make it easy to freshen the look of windows and avoid any major destruction. This will benefit retail shops and save a few bucks.
Bird Droppings
While bird droppings are uninviting, they can consequence in serious health issues. Histoplasmosis is one of many bird diseases that have heavy fumes that will pose a potential harm to retail strips and human beings. Not to mention, seeing undesirable droppings that could drive cast out customers and set a bad reputation for business owners. We can't avoid birds and their annoying gifts, but we do have an easy way to keep the retail strips nice and clean!
Preserve retail strips by contact us today!