Whether a parade went through town, festival or rally, participants at high-traffic events often leave behind spills, bubble gum stains and, occasionally, graffiti. Graffiti removal as well as general pressure washing maintenance is important for small businesses and commercial building owners wanting to maintain a positive impression. First impressions mean a lot in business. A potential customer and member of the public judges a business or company not just by its leaders but by the building in which they conduct business and services. Consider a few key ways to recover after any high-traffic event that passed by your retail strip, boutique, restaurant or commercial complex.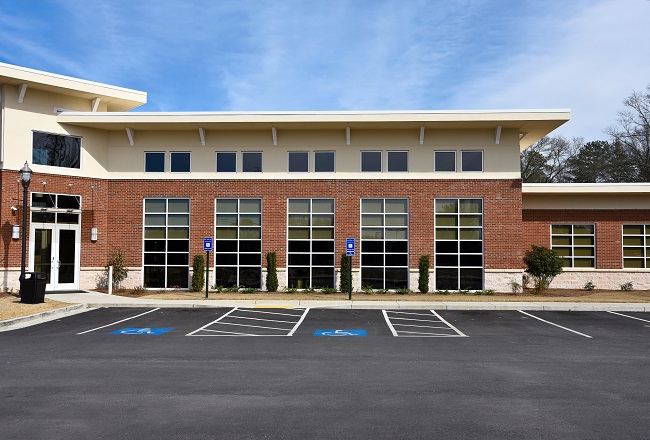 Cleaning delicate surfaces
Many business owners have surfaces that require soft washing to remove stains. Some of the most delicate materials include natural stone, cast stone and stucco. Applying too much pressure to such materials could result in damage.
Reaching high parts of the building
Although it's nearly impossible for a ladder to reach high parts of a commercial building, potential clients and customers are able to see anything that is unsightly particularly when standing at a distance. A professional is able to get up high to reach problem areas. In some cases, it's a matter of removing rust stains, organic growth or mold that naturally occurred while other times, businesses deal with the aftermath of crowds passing through.
Removing graffiti in a timely fashion
Although singers Simon & Garfunkel once said the "words of the prophets are written on the Subway walls," graffiti is not cute or charming to a business owner. Removing graffiti takes extra care and expertise because it's often chaotic – covering a variety of surfaces and materials as well as sidewalks and parking lots. Political statements unfortunately reflect on the property owner as well even though it's not fair. Vandalism is a growing problem, which is why it's important to work with a concrete pressure washing company that knows what to do in a timely fashion.
More than ever, it's critical for businesses to maintain a good presenting image to the community. Property managers also have the task of maintaining a company or community's good reputation.  At 214 Pressure Washing, we know your business won't look good with bubble gum and graffiti on your small business or commercial building after a high-traffic event. We provide the highest customer service and quality for business owners and property managers in the Dallas and Fort Worth area. For more information on any commercial pressure washing needs, please contact us today. We are soft wash experts.