Forest Hill, Texas Pressure Washing Company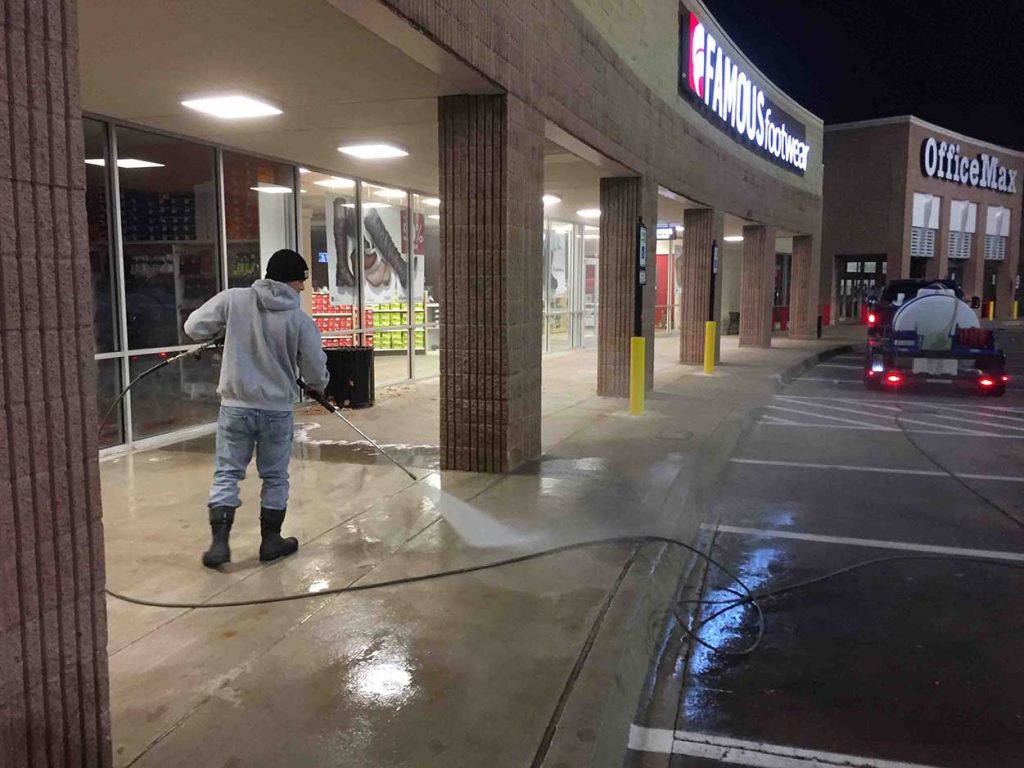 214 Pressure Washing is experienced in Forest Hill, Texas Power Washing. We clean all types of surfaces found on homes, businesses, and apartment complexes in Forest Hill, TX and throughout the DFW area. We pride ourselves in being able to handle all types of pressure washing projects ranging from a simple residential driveway to a 100,000 sq ft commercial parking garage.
Call 214 Pressure Washing Today! 214-702-4436
Residential Power Washing in Forest Hill
We enjoy assisting homeowners with their pressure washing needs that come up when you own a home.  There are many reasons why our services are desired but mainly we are being called because the house is being put up for sale, they are having a party or a vehicle has leaked fluids on their driveway.  No matter what the reason you can be assured that we are here to help you with your pressure washing needs. Residential Power Washing
Forest Hill, TX Commercial Pressure Washing
Whether you're a small mom and pop business or a large corporation, we are here to provide our pressure washing services.  We have professional grade equipment and a $1,000,000 insurance policy to handle the most challenging jobs.  If you are wanting a hassle-free company that does what they are suppose to do the first time, then look no further. Call us today for a free Commercial Power Washing estimate!
Retail Strip Pressure Washing in Forest Hill
214 Pressure Washing is the retail strip pressure washing leader in the Dallas-Fort Worth Metroplex! We work with many property management companies and offer customizable packages to fit any budget. If you have soiled and neglected exterior surfaces around your property that needs to be restored, we have a wash solution for you.
Soft Washing Services
We can safely and effectively clean delicate exterior surfaces such as stucco, cast stone, and natural stone without damaging the surface. If you have exterior surfaces that need to be cleaned, we have a soft wash solution for you. When washing organic growth and delicate surfaces be sure to demand soft washing!
Forest Hill Bubble Gum Removal
We are experts in Bubble Gum Removal for retail businesses.  When gum finds it way on the concrete surfaces of business, it becomes a major issue.  Businesses across the country are continually fighting the never ending fight with gum. If you are ready to say good bye to those "black tar balls", then give us a call to have them professionally removed.
Graffiti Removal in Forest Hill
Graffiti is more than an eye-sore. When you find it on your property, you can't let it stay there. As a business owner, you have a lot to do. You would love to remove graffiti as soon as it pops up, but is that really your top priority when you have customers to serve and orders to fill? Unfortunately, the longer the graffiti stays up, the more vandalism you risk at your business because graffiti is like a virus, it spreads. So while you may not have the time to get that graffiti down right away, we do. Give us a call and we'll remove it quickly and affordably so you minimize the risk of future vandalism.
Free Pressure Washing Estimate
Ready to get started? Call Us Today or fill out the form for a fast, no hassle, Forest Hill, Texas power washing estimate.