Green algae can accumulate anywhere with the proper conditions. Moist humidity – something Texas has plenty of – can provide the perfect environment for the growth of mold and algae.
Not only can this mossy, slippery, green carpet be unsightly, it can also cause numerous health problems to humans, animals and the environment ranging from toxicity to slips and falls.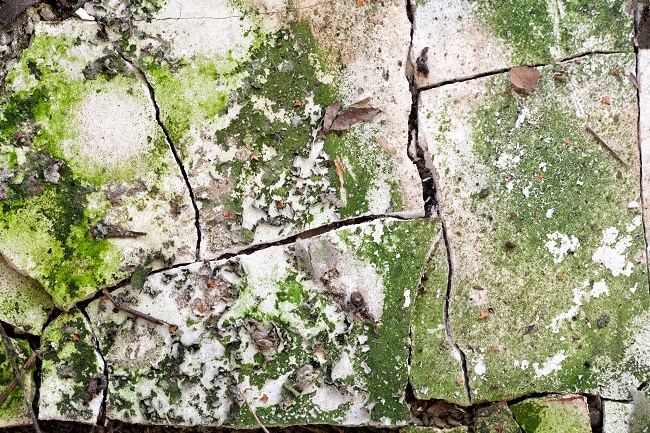 Additionally, green algae breaks down cement, resulting in future expenses if not properly maintained.
Green algae can also be a catalyst for other contaminants such as moss, mold, or mildew.
There are numerous applications available to remove green algae from concrete and other surfaces, but many of these processes involve harsh or harmful chemicals which can be a turn-off to potential customers who walk past your business and smell or see them.
While bleach can certainly remove the stains and smells, it can also serve to further toxify the soil and landscape around your building which can kill existing vegetation as well as destroy microorganisms in the soil that are necessary for new, future growth of desired plants.
A more economical, effective – and less toxic – way to rid your property of this unappealing blanket of green, is through proper and regular pressure washing from people who know how to eradicate the problem.
In addition to initial removal of the stains created by algae, mold, moss, and mildew, a professional pressure washer can provide tips and tricks for ways to help prevent the build-up of this messy health hazard.
Contact us today to see how we can make your location look clean and inviting.