For many homeowners, they don't much see the point in power washing a home if they are just going to repaint it. However, a good power washing before painting a new layer of paint can be a real boom. Even if power washing isn't stripping off the old paint, it is giving your a fresh canvas in its own way.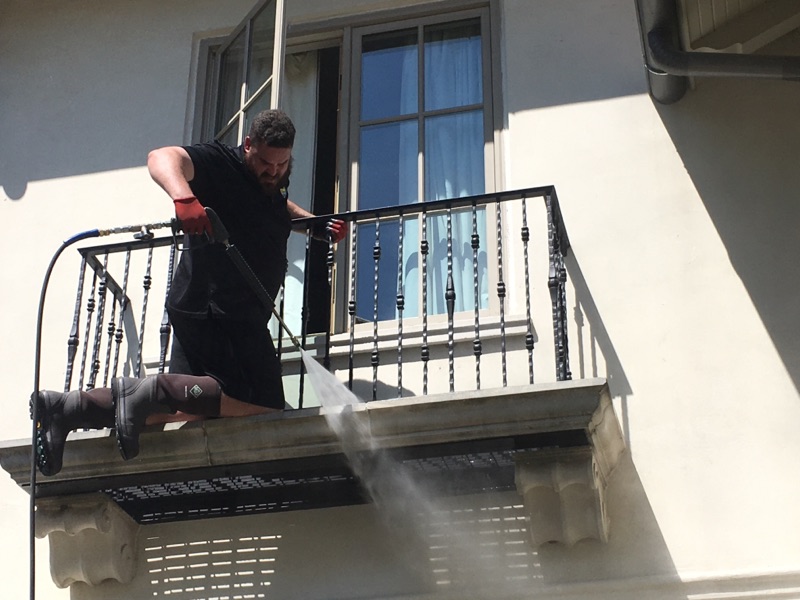 Removing Dirt and Grime From a Home With Power Washing
The big benefit that you get from power washing a home before you paint it is that you get a freshly clean home to add that paint to. Many homeowners have their homes power washed so they look better, but this time, you are doing it so your new paint job will look better and last longer.
When a home is power washed, you are having your home stripped of dirt, algae and mold growth. Certainly these things can all be painted over, but they can lead to a bad looking paint job. Furthermore, even if you can't see what was painted over, it compromises the integrity of the paint job right from the root.
Even if you are just painting a portion of your home, like a garage door, you should still consider having it power washed in order to give yourself a clean layer to add beautiful new paint to. It will save you an hour of scrubbing and waiting for the area to dry as well as get the rest of your home clean as well without the need for a new paint job.
Do you have a home that is ready for repainting? Even if you aren't getting ready to repaint a home, power washing can make your home look like new. Contact us today to see what 214 Pressure Washing can do to get all your exterior surfaces looking like great this year.