If you own a commercial property of any sort, then you realize that one of the most important things is appearance. Whether it is a store-front, large warehouse, building or parking lot, cleanliness and commercial cleaning matters. People judge books by their cover. For this reason, our commercial properties must look presentable in every way in order to attract the customers we want. If you walk up to a restaurant, the first thing you notice is the outward appearance. An ugly building equals no customers.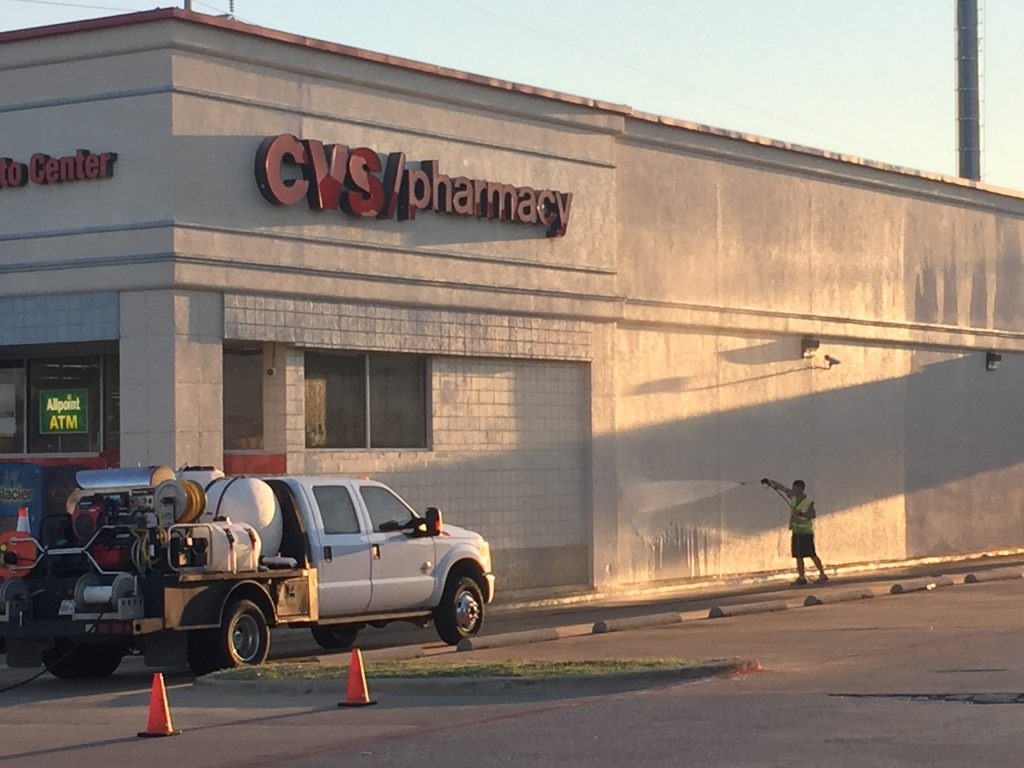 For this reason, you must hire the best to make your commercial property look the very best it can. 214 Pressure Washing is the highest rated pressure washing company in Dallas, TX. We hate ugly buildings and want to do something about it. Our goal is to provide the best customer service and quality work in the Dallas and Fort Worth area. We use the most high-quality equipment in order to do our jobs safely and efficiently because we care about your property as much as you do. Our promise is to make your business property look the very best that it can while maintaining structural integrity. We clean most types of surface areas and have been in the business for years. We are also owner operated, which cuts down on the cost by reducing overhead.
No matter how long it has been or how bad your commercial property may look, we are here to help you. Gum stains? No problem. Oil stains? No problem. Years of neglect? No problem. You will receive no judgment from us. We are just here to help your business look great. Please visit our website today to book a no hassle, no fee consultation. Also, check out any of our other sites below to get more information and/or to contact us directly. We would love to hear from you and make you part of our family.
Contact us today for your commercial pressure washing needs!