Do you own a commercial building? You should be power washing it as often as you can. Here are a few benefits of power washing your commercial building.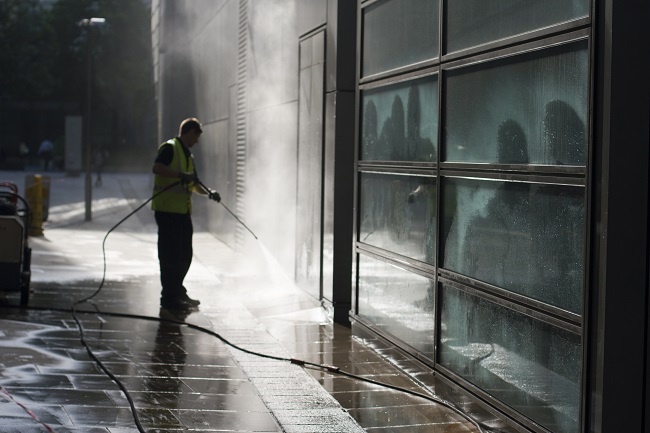 Maintain Its Value
If you wash your building consistently, it will look brighter, fresher and cleaner. This will improve its curb appeal and maintain its value. If you ever rent or sell your building, you will be able to earn more.
Make Your Business Look Good
As they say, there is only one time to make a good first impression. If you are a business owner, that time is when someone first steps in front of your building, when they first see the outdoor facade of your building. Whether you own an office building, a shopping center, an apartment building, a warehouse or anything else, you should always keep the outdoor facade clean and appealing.
Protect Your Health
Power washing your building will remove dirt, grime, and germs from the walls. It will also keep mold and mildew from building up. This will keep your workers or tenants safe and healthy.
Benefits of Washing Regularly
It's important that you maintain a consistent washing schedule. This way, your building will appear clean and be appealing at all times. You'll never have to do a last-minute job before someone important shows up.
Benefits of Hiring Professionals
It's best to hire professionals to wash your building. They will be able to do it safely and efficiently. You can have them do it on a regular basis, thus taking off another load from your back.
Contact us today for more information!