If you have a commercial location that you need to have cleaned on a regular basis, it is a good idea to hire a professional to come in and take care of it for you. They offer different routine pressure washing maintenance packages that meet all of your needs and provide you with the highest level of service. Here are two benefits of choosing to go with a routine pressure washing maintenance package.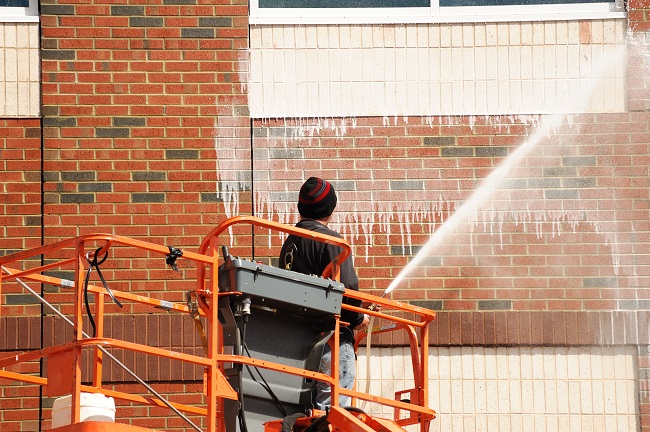 You Choose How Often They Come 
One great benefit of going with a routine pressure washing maintenance package is that fact that you can choose how often you'd like them to come. This may be weekly, bi-monthly, monthly, or whatever time interval works the best for your situation and needs. This allows you to not only make sure that you stay within budget, but it also helps to make sure your commercial location stays clean because you have a professional coming at regular intervals to clean for you.
You Pick The Exact Services You Need
Another great benefit of choosing a pressure washing maintenance package is the fact that you can choose exactly what services you'd like to have included in your package. The services that you can pick from include parking lot washing, building washing, sign washing, dumpster cleaning, drive through washing, storefront cleaning, and more. You can rotate what services are done each time, or you can have them all done at one time, depending on your needs. This helps you to get the pressure washing you need, no matter what kind of commercial location you own.
To learn more great reasons to hire a professional for routine washing, or to hire a professional to perform pressure washing and pick out your customized maintenance package today, visit us at 214 Pressure Washing.