Hiring a professional to pressure wash your parking lot is an excellent idea. It helps to keep your parking lot looking great and in the best condition possible. However, in order to ensure that the professional is successful when it comes to your parking lot pressure washing, it is a good idea to prepare for the professional to come. Here are three great tips for preparing your parking lot for pressure washing by a professional.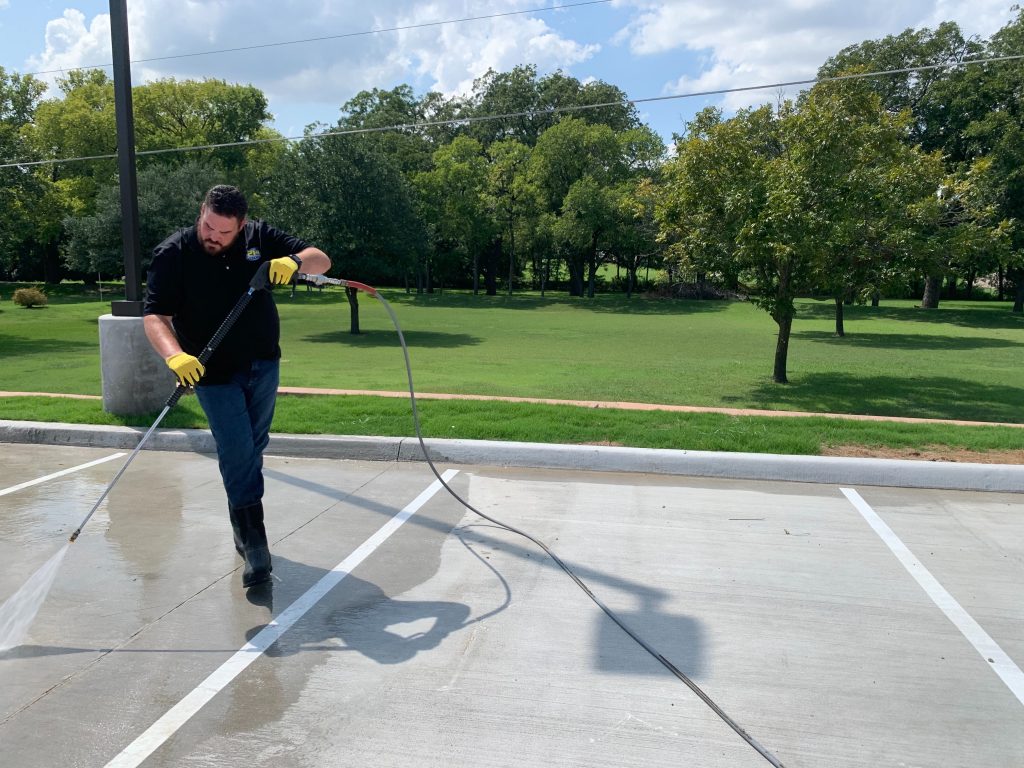 Remove Debris
Before the professional comes to pressure wash your parking lot, it is a good idea to remove all the debris from it. Debris can build up overtime, and it will get in the way of the pressure washing. Removing this debris allows the professional to focus on removing all the stains, food spills, liquid spills, and other items that are stuck onto your parking lots.
Close Off Your Parking Lot In Sections
Another important thing to do is close off your parking lot in sections. This means that customers can still park in some areas of your parking lot, but not all of them. This allows the professional to clean each section of your parking lot before customers begin parking there. You can do this by place barriers to these areas in the form of cones, caution tape, pallets, etc.
Put Up Signs
Lastly, you want to take the time to put up signs around your parking lot so that customers and employees know what is going on. This helps them to know where they can and can't park and helps things to go more smoothly once the professional arrives to begin pressure washing your parking lot.
To learn more great tips for preparing for parking lot pressure washing, or to hire a professional to clean your parking lots today, visit us at 214 Pressure Washing.