What happens when illegal street art destroys the property value of your neighborhood? Whether it's gang symbols or profanity, it can make your neighborhood look run-down and unsafe, causing property values to plummet.  The good news is that there are ways to fight back against this blight, and we will help you out. 214 Pressure Washing provides the best graffiti removal services in the Dallas and Fort Worth area. In this article, we'll highlight a few facts about graffiti and how we can help you remove it.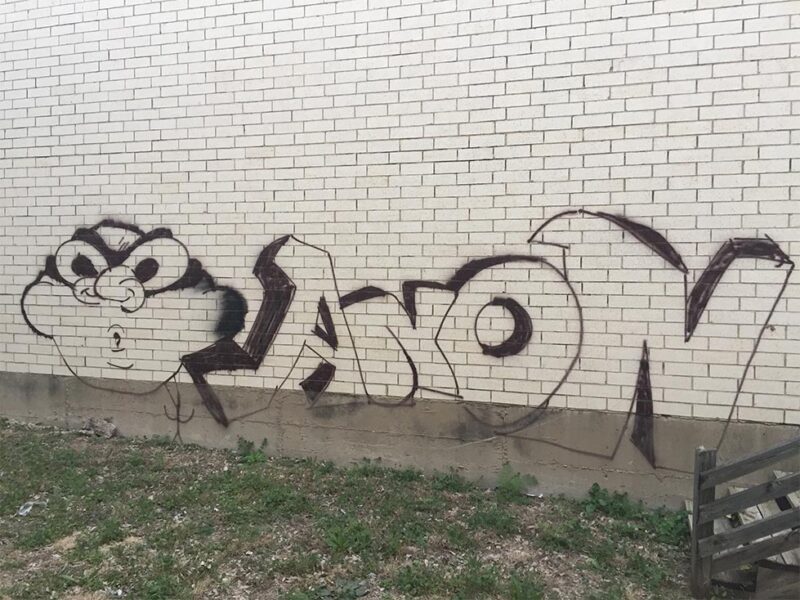 Understanding Graffiti
Graffiti is a type of visual art that typically consists of writing or drawings that have been scribbled, scratched, or sprayed illicitly on a wall or other surface.
The history of graffiti dates back to ancient times, with cave paintings and graffiti-like inscriptions found on many archaeological sites. In more recent years, graffiti has become increasingly associated with urban subcultures and gangs.
There are both legal and illegal forms of graffiti. Legal graffiti is defined as any instance where the artist holds the property owner's permission to apply their work on private property. Conversely, Illegal street art, also known as vandalism, can be defined as any instance where an individual applies their work without the property owner's permission, for example, through the use of aerosol spray paint cans.
How Do We Get Rid of It?
214 Pressure Washing uses the latest technology and equipment to remove graffiti quickly, efficiently, and without damaging your property. We have a team of experienced professionals who are trained in the removal of all types of graffiti. Plus, we offer a 100% satisfaction guarantee on all of our work.
Our removal process includes cleaning your surface with a powerful stream of water. Next, we apply a pre-treating chemical spray that loosens up any paint fragments on your surface. We then remove any stubborn or loose particles using an absorbent material, such as a towel or lint roller.
To finish off our graffiti removal process, we use a high-grade detergent to clean your entire surface and restore it to its original condition. You can trust us for graffiti removal services when you need them most.
Why Is Its Removal Important?
Most people see this illegal street art and think of it as an eyesore. But beyond its aesthetics, graffiti can also be a public safety hazard. It can obscure vision, making it difficult to see obstacles or oncoming traffic. It can also signal that the property is not well-cared for, which can attract criminals.
Finally, some types of graffiti can have harmful effects on buildings: The high salt content in paint, combined with UV rays from the sun, has been known to damage brickwork and stone.
Many businesses are happy when they're finally able to get rid of their graffiti because they know it's costing them money and deterring customers.
Final Thoughts
214 Pressure Washing is the leading provider of graffiti removal services in the Dallas and Fort Worth area. We have a team of experienced professionals who are dedicated to quickly and effectively removing graffiti from your property.
We understand the importance of keeping your property looking its best and are committed to providing you with the highest quality service possible. Contact us today to schedule a free consultation or read our blog for more information.