Having a well maintained and clean patio is a great way to enjoy the area outside your home here in Texas. But you may be wondering what things you can do to make the most of your patio so that you look forward to relaxing in that space. Here are some tips to improve your patio and other outdoor entertaining spaces around your home.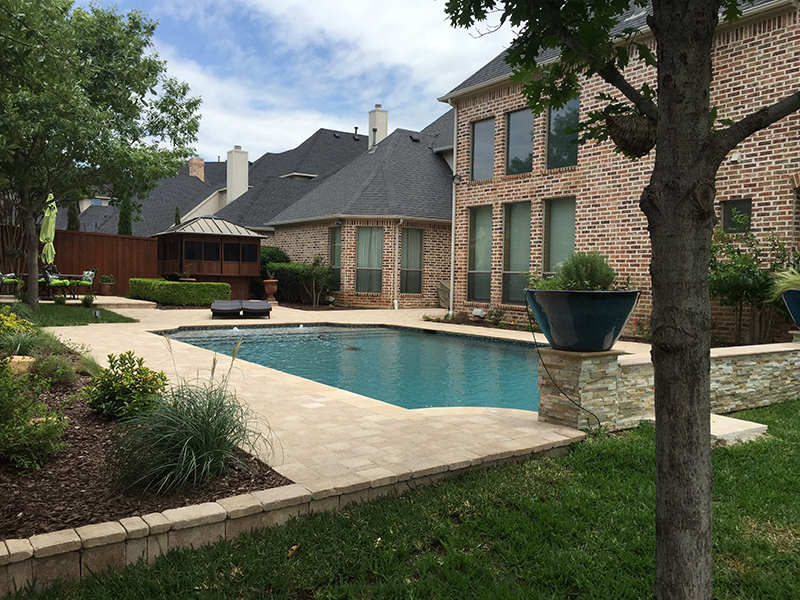 Keep It Clutter Free
Over time, Mother Nature will deposit branches, leaves, weeds and other items onto your patio. You can clear most of this off with a little work using a broom or a leaf blower. If you get garbage, plastic and other man-made debris blowing into your yard you'll want to pick that up by hand to dispose of it properly. To give the area a more relaxing feel you should also clean up any yard tools, kids' toys or pet items that find their way onto your patio.
Pressure Wash For A Deep Clean
Pressure washing your patio is a great way to get your patio looking like it did when it was brand new. Hiring professionals like the team at 214 Pressure Washing is the safest way to ensure the stones and bricks that make up your patio will be properly cleaned and mold-free, without risk of doing any damage. You can count on us to give your patio an even, clean look from end to end.
Add Some Creativity
Once your patio is clean, use nice lighting, new furniture, plants and portable water fountains to transform the space into something your family will enjoy throughout the year. Landscape lighting can be used to highlight the perimeter of the patio to make it more usable during those summer nights when the temperature cools down a bit. Adding hanging LED lights above your patio can also bring some nice ambiance to that space, especially if you like to entertain family and friends.
Give us a call at 214 Pressure Washing for all of your power washing needs.