When you're in the market for a commercial real estate investment, sometimes you need to buy some fixer upper properties. If it's in just the right spot, even an abandoned building can turn you a profit.  Commercial Building Washing Can Wash Away These Three Signs of Abandonment: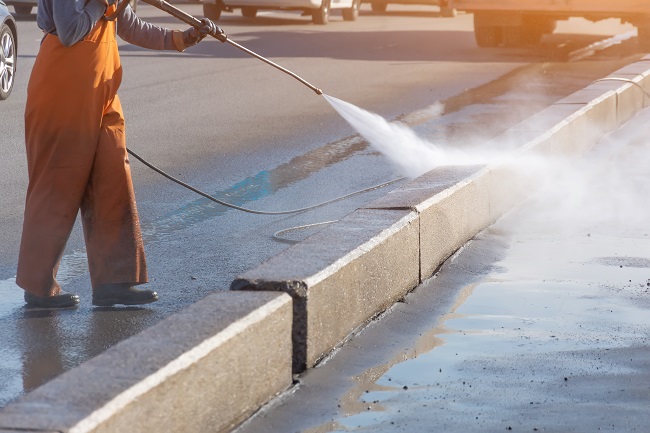 But making a good deal on the property is just the beginning of the hard work to get the building up to snuff. The entire interior might need to be refurbished, and, if you're converting it into an office building, the electricity and cabling need to be redone. The exterior also needs to be cleaned up to make it look like new. Hire an all-in-one power washing service so they can wash away these three signs of abandonment:
1. Get rid of graffiti.
General power- and pressure-washing won't be able to completely get rid of graffiti. The paint has seeped into the brick, and you need high-powered equipment to get it out. Hire a trained team who has the horsepower, the chemicals, and the experience to get the graffiti off the side of your building. Even the echo of removed graffiti can make tenants think twice about your building, but professional cleaners can make it look like it was never there.
2. Remove old rust stains.
If your building is in an older commercial or industrial part of town, the concrete surfaces have collected quite a few rust stains. Easily available cleaning agents won't be able to get rid of the rust. Some cleaners just push the stain around, while other etch the damage deeper into the concrete. Rust stains don't carry the same negative connotation as graffiti often can, but it makes your building look old and poorly maintained.
3. Make the concrete surfaces clean.
Dirt will always age your building. Once the parking lot is covered in old stains and the sidewalk is gray with years of dirt, even the most welcoming entrance isn't welcoming enough. Clean parking lots make your building stand out and look better to drive on. Power washed sidewalks are even more important even tenants can see them up close.
Go to 214 Pressure Washing to get your commercial building ready for business.