Sanitizing your restaurant is an important step for your business as the pandemic subsides. Many guests will be looking at what cleaning procedures your restaurant is taking as the economy reopens to the public. Without the right precautionary cleaning measures, you risk losing business to the competition.  Discover why 214 Pressure Washing is a preferred pressure washing resource for your restaurant pressure washing needs.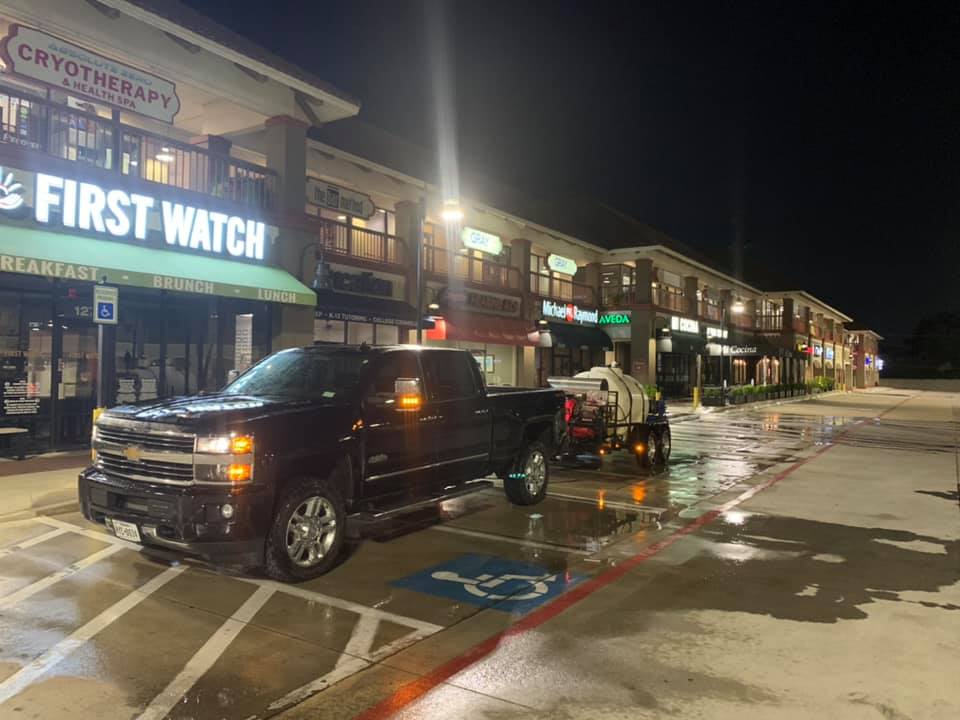 Why Pressure Wash Your Restaurant?
First Impression
There are many areas in and outside your restaurant that could use a deep clean. For example, the forgotten air ducts or in between the walls could both benefit from pressure washing. However, how your customers view your restaurant is the key to success. A well pressure washed exterior helps your guests form a positive first impression.
Health Is Wealth
Now more than ever, it's important to remove allergens, mold, mildew, and other harmful pollutants from your restaurant exterior/interior. Pressure washing provides a deep clean, with hot or cold water, and a safe, organic professional cleaning solution.
Investment
Pressure washing is one of the most significant investments business owners can make. Best of all, pressure washing from a professional can enhance the appearance of your restaurant and improve your return on investment (ROI) opportunities.
Seasonal Cleaning
Each season come and goes with distinct characteristics. For example, the winter can bring dust and dirt from the snow or spring can usher in pollen that invades your exterior walls and windows. Beat the burden seasonal changes can have on your restaurant with the benefits of pressure washing.
At 214 Pressure Washing, we pride ourselves in being the experts of clean. For over 20+ years we have proudly served Dallas, TX and surrounding areas with a professional clean. You're invited to contact us to discuss the benefits of pressure washing your restaurant today!