Without taking advantage of the speed and efficiency of power washing, keeping the exterior of your home can take quite some effort. However, surely even with the help of a power washing company, not everything can be cleaned with it. In truth, power washing can help with a lot more than you think.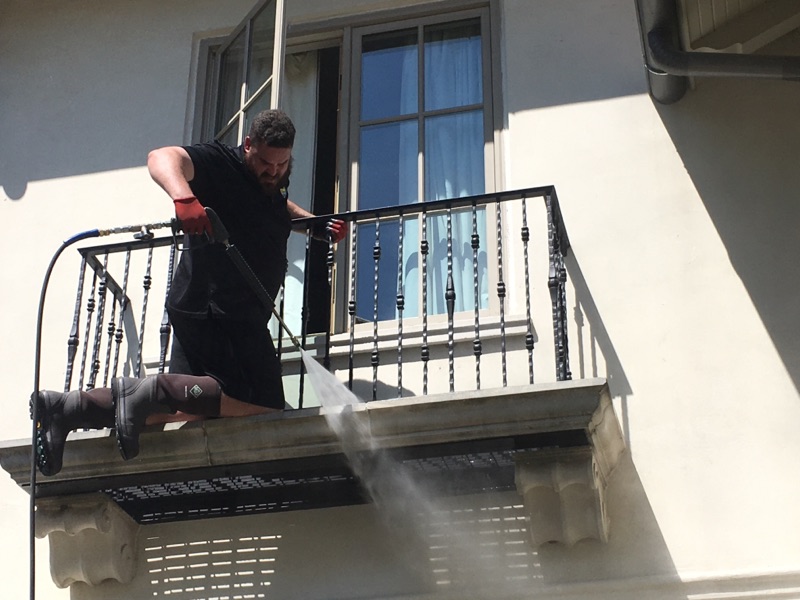 When it comes to power washing, here are areas of your home it can definitely help clean.
The Siding — This is typically what homeowners think about when it comes to power washing. It is recommended that you have your home's siding cleaned at least once per year to maintain appearance and prevent algae growth.
The Driveway — As power washing can use penetrating, yet gentle water pressure, it can flush the dirty out of the pores of not only concrete driveways, but patios and any other concrete surface as well.
The Windows — The water pressure of a power washer can be turned down, which also make them excellent tools for quickly cleaning windows. This also leaves them looking streak-free compared to spray bottle and cloth cleaning.
The Roof — Your roof has the most contact with elements, and over time you may notice a streaked appearance manifests on it. This is algae growth that isn't especially dangerous, but doesn't look very good. Power washing, or rather a technique known as soft washing, will remove those streaks and leave a beautiful looking roof.
The Deck — Finally, concrete patios aren't the only surfaces that benefit from power washing. Your wooden deck can also be cleaned. This actually helps remove algae and other build up that may make it slippery when wet. By using less pressure, you need not worry about it stripping any paint or stain either.
Is your home looking a little less than perfect? Contact us today to see what we can do to get all of the above areas power washed and picture perfect.