Most building surfaces that are found on exteriors can be safely power washed by a professional, but there still can be a few exceptions. It leads people to wonder what is safe to take a power washer to.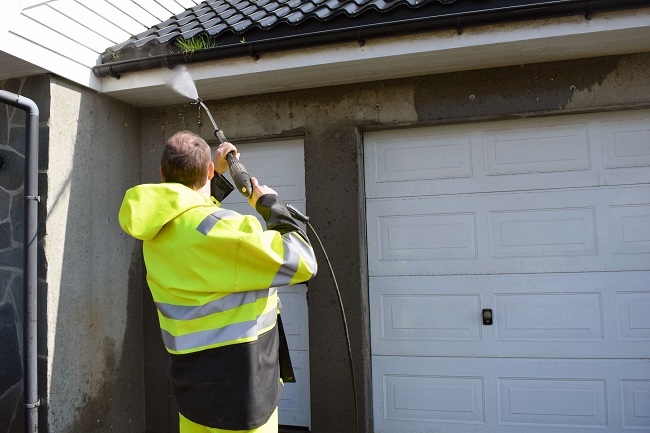 Can You Power Wash It?
Vinyl Siding
As a polymer, vinyl siding is resilient and a near perfect candidate for power washing.
Aluminum Siding
You may worry about a material like aluminum denting, and that can be a worry with too high of pressure. However, using the right pressure setting can make aluminum siding just as easy to clean as vinyl.
Concrete
As concrete has pores that can hold dirt, it can be difficult to clean without a power washer. However, too high of water pressure can also mark the concrete. So while water pressure flushes out those pores, the right amount of pressure needs to be used.
Stucco
As a softer exterior building material, stucco needs special care. Soft washing will need to be used, which is a low pressure wash with a cleanser. High pressure will damage stucco quickly.
Brick
Brick is complicated. It is porous like concrete, but high pressure can damage the mortar. As such, soft washing is often recommended for brick to preserve the grout.
Pavers
While you may think lower pressure would be the option on pavers to avoid the sand underlayment coming up through the joints, any pressure will cause that. If you do choose to power wash pavers, the joints will need to be refilled eventually.
Roofing
You should never use high pressure to clean a roof. However, roofing can be cleaned via soft washing that will remove algae streaks.
Windows
While high water pressure on glass should be avoided, windows are a good candidate for soft wash cleaning.
With the use of soft washing, many materials can be cleaned by a power washing company. If you have a dirty home, contact us today to see what 214 Pressure Washing can do to help.