If you own and operate an apartment complex of your own, it is important that you hire out the necessary help to ensure that it is well-maintained. When it comes to keeping the exterior of your buildings and parking area clean and cared for, it is wise to hire a professional to come and pressure wash these areas. Here are two reasons why you should hire a professional to pressure wash your apartment complex.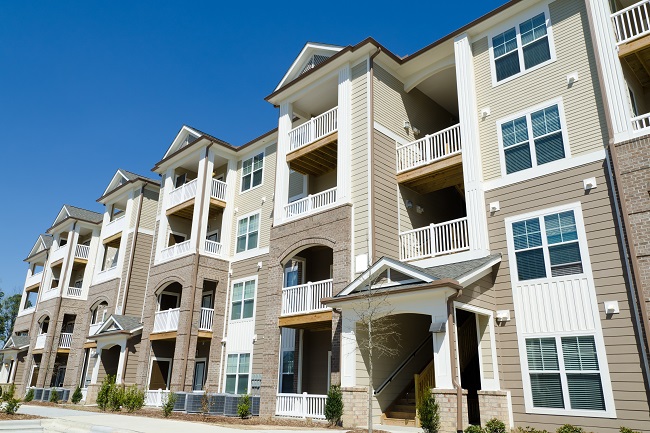 Attract More Tenants
If the parking area of your apartment complex is dirty and is not well cared for, you are definitely not going to get a lot of potential tenants who find your apartment complex appealing. This can be a big issue for you because one of the first things that potential tenants see is the exterior of building and your parking area.
A great way to negate this problem entirely is to hire a professional to pressure wash the entire complex. This can include the parking lot, the sidewalks, and the exterior of the building. Once these areas have been pressured washed, they will look amazing and will attract more tenants for you.
Keep Current and Future Residents Safe
A parking lot and building that isn't clean and well maintained is not only unsightly, but it can also be unsafe. For one thing, the build-up of oil, food, debris, chemicals etc., in the parking lot can be a potential hazard for your residents. They may slip and fall, inhale unsafe chemicals, or track these items from the parking area, into their apartments. A dirty building can also have a build-up of mold and mildew, which can be potentially hazardous.
A professional can use a safe setting on the pressure washer to remove all of this build-up, both from the parking lot and the building itself. This keeps your current residents safe, as well as any potential residents who are touring the apartment complex.
To hire a professional to pressure wash your apartment complex today, visit us at 214 Pressure Washing.