If you own a commercial property, you want to keep it in good condition and avoid costly repairs and replacements. Pressure washing is one of the best ways to keep your commercial building clean and well-maintained.  However, with hundreds of pressure washing companies in Dallas and Fort Worth, it can be challenging to choose the right service provider. Here are tips to guide you in choosing the right pressure washing company that will offer quality services worth a bang for your buck.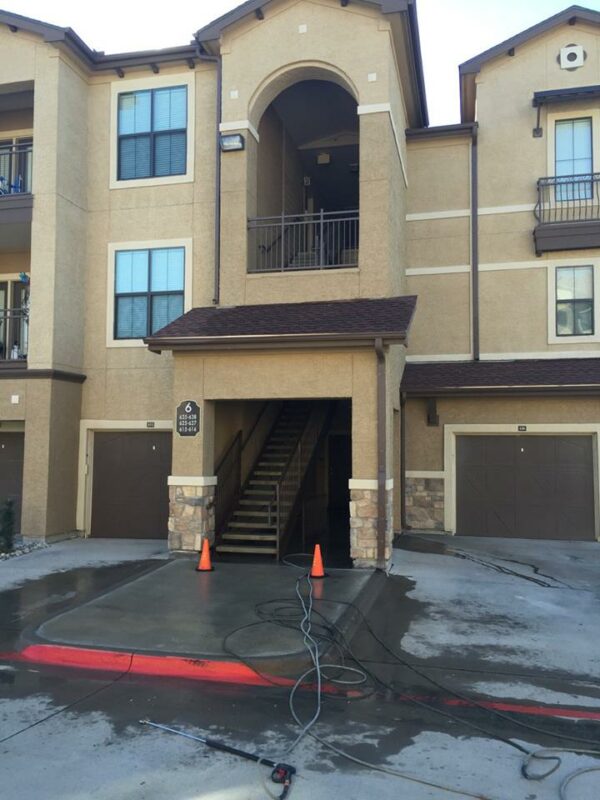 Consider the Charges 
Different pressure washing companies charge different prices for various reasons, such as the quality of service, cleaning tools, and the location of your commercial property.
Before you choose a cleaner, check the price list and be sure you can afford it. Remember, you get what you pay for. But the most important thing is paying for what you can comfortably afford.
Experience Matters
No one wants to hire an inexperienced cleaner. This doesn't mean that the company cannot offer quality services. The main issue is that you're not sure whether you will get quality services because the company doesn't have any referrals of the past work done.
In this case, consider hiring an experienced cleaner who understands the nitty-gritty and will leave your commercial property sparkling clean.
Ask for References
While many companies will complete a cleaning project, not all can give you quality results. This is why it is best to check the company's previous work before proceeding with the deal.
Ask the cleaner to give you a list of the customers they've worked with in the past. You can call the customers to inquire about the quality of service of the cleaner and make informed decisions.
Check Cleaning Equipment
As the world evolves, the cleaning industry continues to devise new and better cleaning equipment and products. Before you hire a cleaner, check their equipment and products and determine their quality.
You're paying for the services, and this is why you should do everything possible to hire a cleaner with quality supplies.
Hire a Professional Cleaner Today 
If you live in Dallas and Fort Worth and you need a professional pressure washing company for your commercial property, we've got you covered. Contact us today at 214 Pressure Washing for exceptional and quality service that will give you value for your money.