Property management is all about automation and routine. The better and more scale-able systems your company has, the better you can add new properties to your schedule without needing more employees. Good routines also decrease the likelihood that you'll have unaccounted emergencies on your hands. When you're thinking about how to optimize the exterior side of property management, make sure you have a reliable pressure washing company as part of your strategy. Here's why: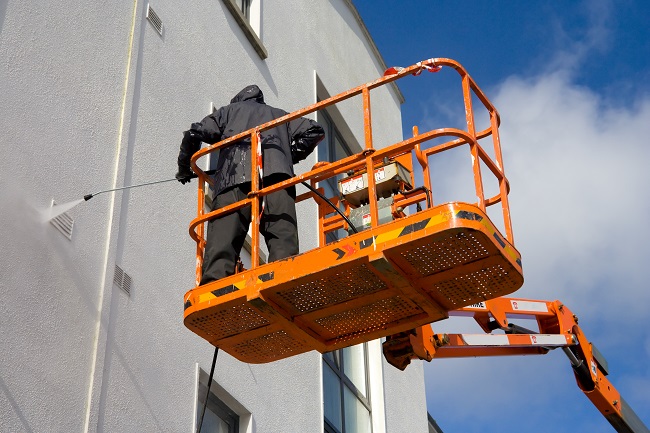 1. Regularly scheduled pressure washing is good preventative maintenance.
Pressure washing doesn't just make a property look nice. While first impressions and consistent curb appeal are important parts of property management, the integrity of the property matters, too. Pressure washing stops damage like corrosion and organic growth in its tracks. It also prevents the buildup of stains and chemicals that can weaken the surface if the damage is left to sit.
2. Pressure washing companies can maintain multiple surface types.
Pressure washing can clean off exterior brick, but it can also clean metal and concrete. If your buildings have more fragile siding or a shingled roof, a good pressure washing company knows when to switch to power washing and soft washing. Scheduling a routine cleaning with one comprehensive company doesn't just cut down your workload in one narrow scope; it means you don't have to keep scheduling appointments for a whole host of services.
3. They can fit their services into your schedule.
Not every exterior maintenance company is equipped to work with property managers. Some services only handle individual, residential calls, and will only schedule routine appointments for certain types of buildings or cleanings. Look for a company that matches your schedule, your spectrum of property types, and the individual concerns for each property. Pressure washing services can also recommend the right recurring schedules for your properties based on their location, materials, and amount of daily traffic.
Go to 214 Pressure Washing here to get started.